Donations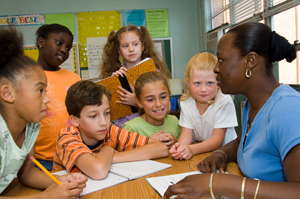 CHC engages Lehigh Valley community members in opportunities to prepare for life's challenges.  We deliver prevention education, life skills training, and programs that encourage healthy decision-making, positive choices, and peaceful living. 
Humanistic Change is the process of developing our personal assets and strengths, and using them to make conscious, responsible choices.  You can be a part of the change by supporting us.  Center for Humanistic Change is grateful for donations of any amount, and below are some of the ways CHC will put your money to work within our community:
With a contribution of $100, you can help us provide...
•             A Parent Night program at a local school, designed to help parents gain insight and support their children on issues, such as bullying prevention, positive family communication, cyber choices, and current trends in alcohol and drug use.
•             A  Cyber Choices program designed to help youth understand the risks and consequences associated with internet use, including cyber bullying, online predators, cyber gambling, and information sharing.
With your gift of $250, we will...
•             Place a caring and highly-trained mentor into a local school to work with students who are dealing with difficult life circumstances and barriers to learning.
•             Provide a small-group prevention program, aimed at 8-10 youth, and designed to lead children into making positive choices about their behavior and to develop good character and healthy habits.
With your gift of $500, you can help us provide...
•             A 7-week program for a class of 20-30 youth, which promotes conflict resolution, anger management, respect for others, and effective communication.
•             A 6-week after-school program, which reduces impulsive and aggressive behaviors in children, while building social competence, empathy, and problem solving skills.
With your gift of $750, you will help us to...
•             Present an 8-week in-school "Too Good for Violence and Drugs!" program for middle and high school children.
•             Offer Bullying Prevention workshops so that kids develop positive coping skills in order to address life's challenges.
•             Provide Valley-wide drug awareness and education to people of all ages: Effects of Marijuana Use and Abuse, HOPE (Heroin and Opioid Prevention Education), and Current Trends (in Drugs and Alcohol).
---
Center for Humanistic Change is grateful for donations of any amount.    
Donate safely and securely using PayPay, by submitting the information below.  If you prefer to mail a check, please send it to:
Center for Humanistic Change
Attn: Executive Director
100A Cascade Drive
Allentown, PA 18109
**Please contact our office if you have questions about sponsoring CHC at one of the above levels for our annual fundraiser.**    
Center for Humanistic Change, Inc. (CHC) is a not-for-profit 501(c)(3) organization. Registration and financial information about CHC may be obtained from the Pennsylvania Department of State by calling toll free, within Pennsylvania, 1-800-732-0999 or on the web at www.dos.state.pa.us. Registration does not imply endorsement.