Event Calendar
3-Day Training, December 6, 8 and 14, 2017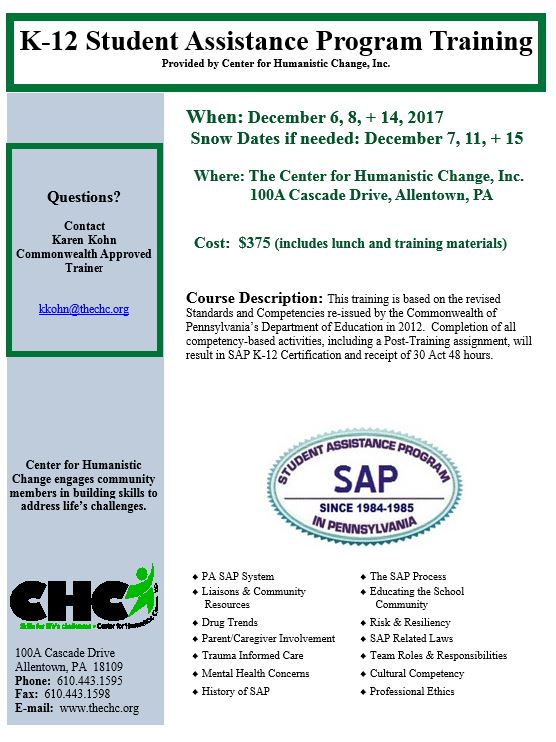 Location:
Center for Humanistic Change, 100A Cascade Dr., Allentown, PA
Description:
This training is based on the revised Standards and Competencies re-issued by the Commonwealth of Pennsylvania's Department of Education in 2012. Completion of all competency-based activities, including a post-training assignment, results in SAP K-12 certification and receipt of 30 Act 48 hours.

When: (3-day training) December 6, 8 and 14, 2017
Snow Dates if needed: December 7, 11, 15, 2017
Time: 7:30AM - 3:30PM
Where: 100A Cascade Drive, Allentown, PA 18109
Cost: $375 (includes lunch and training materials)

This form stopped accepting submissions on October 19, 2017 3:30 pm EDT.
Contact Information:
Karen Kohn, Commonweath Approved SAP Trainer