Event Calendar
SAP Training for Administrators
8:00AM - 2:30PM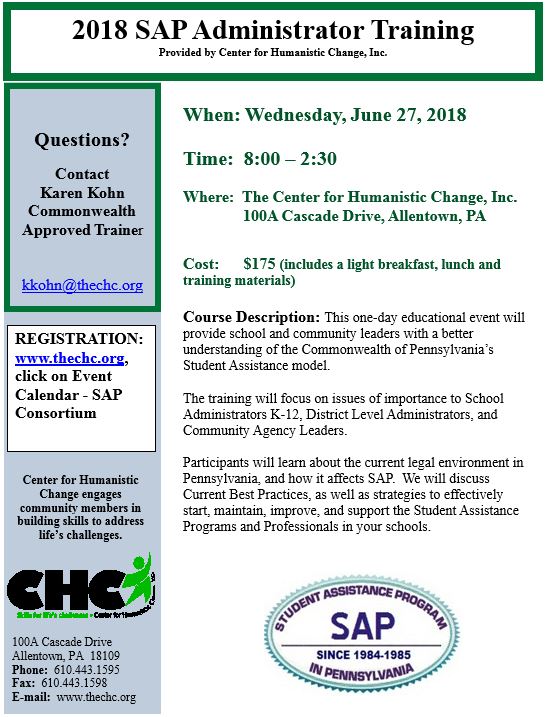 Location:
Center for Humanistic Change, Inc
Description:
This one-day educational event will provide school and community leaders with a better understanding of the new Commonwealth of Pennsylvania's Student Assistance model. The training will focus on issues of importance to School Administrators K-12, District Level Administrators, and Community Agency Leaders. Participants will learn about the current legal environment in Pennsylvania, and how it affects SAP. We will discuss Current Best Practices, as well as strategies to effectively start, maintain, improve, and support the Student Assistance Programs and Professionals in your schools.

When: June 27, 2018
Time: 8:00AM - 2:30PM
Where: Center for Humanistic Change, 100A Cascade Dr., Allentown, PA

Registration Deadline is June 25th - or when maximum capacity of 20 participants is reached.
This form stopped accepting submissions on June 25, 2018 5:00 pm EDT.